Old York Shootists
Cowboy Action Shooting Club
Introduction and General Information

The Old York Shootists have created this page to answer some of the questions we get from spectators and interested parties at our monthly shoots and at events where we make a show in costume.

Read on to learn about the Old York Shootists and the sport of Cowboy Action Shooting.
WHO ARE THE OLD YORK SHOOTISTS?
The Old York Shootists is an NRA approved SASS affiliated Cowboy Action Shooting
club, based in Brooksville, Alabama. We share a love of old west history and folklore coupled with an interest in the firearms of the period and a respect for the American citizens' Constitutional right to own firearms. Old York Shootists are encouraged to join both the NRA and SASS, and a majority of Old York Shootists are members of these organizations. Our common interests lead to a great deal of camaraderie and fun at our events and gatherings.

WHAT IS COWBOY ACTION SHOOTING?
Cowboy Action Shooting is the fastest growing shooting sport in the United States of
America and perhaps in the entire world. Our sport also has the most outstanding safety
record of all the shooting sports. Contestants shoot a series of scenarios designed to
capture the flavor of the wild west shootout. The scenarios are shot with period-style
firearms and costumes. Costumes can range fro a representation of a true period
character (Wyatt Earp, Wild Bill Hickock, Annie Oakly, etc.), a western movie or TV
character (Josie Wales, Hoss Cartwright, Cisco Kid, etc.), or a character of your own
imagining portraying a vocation or trade applicable to the period (working cowboy, 49er,
gambler, etc.). Costumes do not have to be especially elaborate, but attention to
authenticity is appreciated. Cowboy hats, boots, blue jeans and western-cut shirts are
okay while sneakers, caps, short-sleeved shirts, or T-shirts are not.
WHAT IS SASS?
SASS is the Single Action Shooting Society. SASS is the international sanctioning body
for the sport of Cowboy Action Shooting and they sponsor the largest annual cowboy
action shoot: The End of Trail. As a SASS affiliated club, we follow the rules contained
in the SASS rule book.
WHAT IS MEANT BY "PERIOD STYLE FIREARMS"?
Cowboy Action Shooting is a three gun sport: pistol, rifle and shotgun. The firearms
used must be of a type manufactured and in use in the period prior to 1899. The actual
date of manufacture is not important. What is of concern is the date of the design of the
gun. Reproductions are fine and in fact are widely used by shooters.
Pistols are single-action revolvers exclusively. No double-action revolvers or semi-
automatic pistols, despite the date of their design, are ever used in the cowboy action
shooting matches. calibers must be .32 or larger for pistols. Three classes of pistols are
permitted: Traditional (non-adjustable open sighted, such as Colt Single Action Army
or Ruger Vaquero), Modern (adjustable open sighted such as Ruger Blackhawk or Colt
New Frontier), and Black Powder (non-adjustable open-sighted cap and ball revolvers
such as the Colt 1851 Navy or the Remington 1858 Army).
The most popular rifles are the lever-action carbines. Rifles for the open match must be
of a pistol caliber, .25 caliber or greater. The .30-.30 is a rifle caliber and is not allowed
in the open shoot. Most of the popular designs are acceptable: Winchester 1866, 1873,
1886, 1892 and 1994 rifles and carbines (and reproductions of these firearms) make up
the lion's share of the rifles used. Pistol caliber Marlin lever-action carbines are also per-
mitted, as are slide-action rifles, again of pistol caliber, from the period.
A good many cowboys use double-barreled side-by-side shotguns for competition. Our
rules at the present time restrict the shooter to two rounds in the gun regardless of the
configuration. Double barrels can be either exposed hammers or box-locks as long as
they do not have ejectors, (if it throws the empties clear of the gun when broken, it is
not legal). Some slide and lever-action shotguns are legal. They must be of the period
and have exposed hammer, such as the Winchester 1897 model, but again, you are
restricted to two rounds in the gun.
As a safety measure, firearms are loaded at the shooting line at the loading tables only.
No loaded firearms are permitted anywhere off of the shooting line. Unloading must
take place at the unloading tables at the shooting line. Shooting is directed by a range-
master, and a safety officer, called a "Posse Leader" who is assigned to each shooting
group or "Posse".
HOW COMPETITIVE IS THE SHOOTING?
Shooters range from the serious to the laid back. Cowboy Action Shooting is not
intended to be a "serious" shooting match such as IPSC. Temper tantrums are
not permitted. For the most part, we're just out to have some camaraderie with
like-minded folks, play cowboy, and shoot as well as we can within that frame-
work. If you win, so much the better, but it's our belief that the shooter who has
the most fun is the true winner.

HOW DO I GET STARTED?
If you have firearms, get together a costume (again it doesn't have to be elaborate)
and come out to Brock's Gap Training Center on the forth Sunday. A map and directions to Brock's Gap Training Center is available on the main page. Registration begins at 8:00 AM with the MANDATORY shooters meeting at 9:00 AM.
If you don't own the appropriate firearms but are still interested, we recommend
that you come out and talk to some of the Old York Shootists at the next shoot (cowboys and cowgirls love to jaw!). They will be able to offer advice on where to find the equipment you will need and pricing.

HOW MUCH DOES IT COST TO SHOOT?
The shooter's fee is $10.00 for participants ($15.00 for non-members).
The fees help defray range fees and help keep the club afloat.

WHO IS ELIGIBLE?
Anyone over the age of 8 who is physically capable and does not have a felony
arrest record or otherwise restricted from owning or possessing firearms can
participate (all minors must shoot accompanied by a parent or guardian). A new
shooter orientation is mandatory for your first shoot.

HOW DO I GET MORE INFORMATION?
For more information, you can write to the club at the address shown below,


ask any of the

Old York Shootists

when you come to our next shoot or send an email

to

mail@oldyorkshootists.com

Want to join Old York Shootists? You will have to shoot a couple of times with us and fill out an application to be an Old York Shootist!

Application in pdf format
Application in doc format

HAPPY TRAILS
OLD YORK SHOOTISTS
COWBOY ACTION SHOOTING CLUB
563 US HWY 31
WARRIOR, AL 35180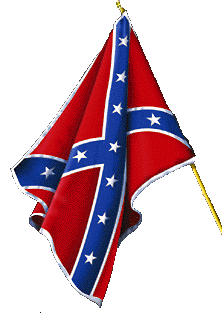 Heart of Dixie